Please join us for the 2021 Sparking Positive Change: Conversation Series
June 22, 2021 | 11:30-1:00pm
July 20, 2021 | 12:00-1:30pm
August 31, 2021 | 12:00-1:30pm
Join fellow providers, advocates, and youth to continue the networking and strategy building that we started during the symposium. During these sessions we will focus on meeting the specific needs of unaccompanied youth experiencing homelessness, addressing issues of equity to end youth homelessness, and authentic involvement of youth in the creation of solutions to end homelessness in Maryland. Join us!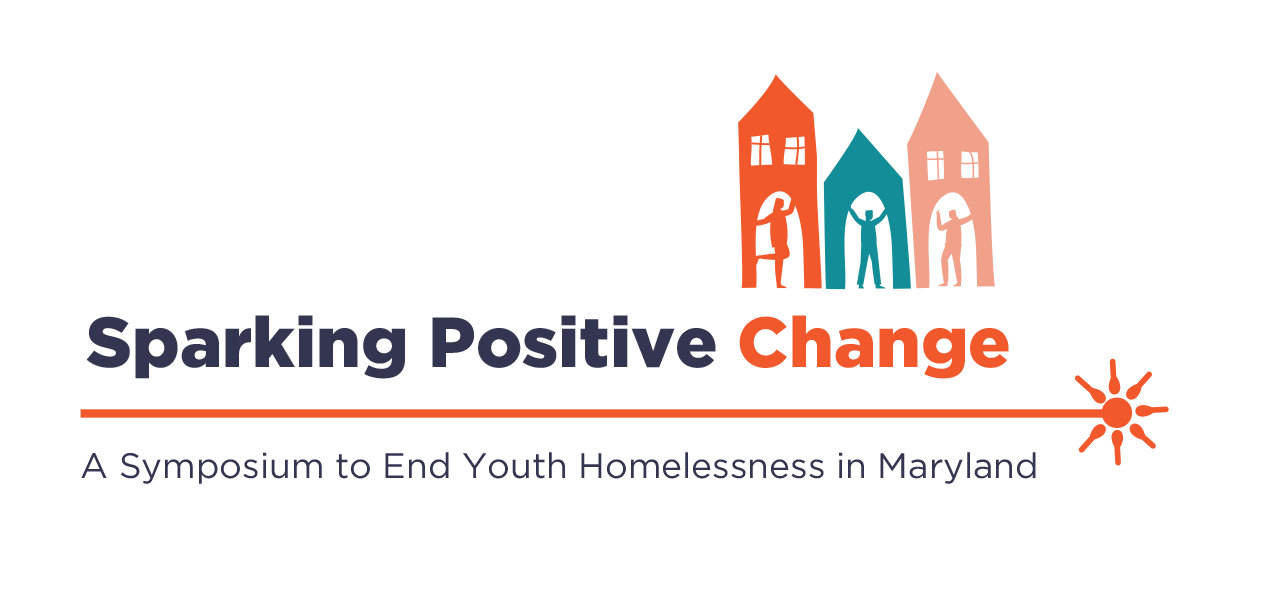 Youth, service providers, local and state government agencies, funders, policymakers, and advocates came together at the end of May to address youth homelessness in Maryland. From fostering collaborations and strategic planning to program design and youth engagement, sessions were designed to share strategies, tools, and skills that could be adapted for organizations, agencies, and communities to improve efforts to end and prevent youth homelessness.
This Symposium was held virtually on May 26 and 27, 2021.
---
Due to COVID-19, the Youth REACH Maryland 2020 Count was cancelled. A Modified Count will take place February 2021 through May 2021. The Youth REACH MD Modified Count is a reimagined Youth Count that will take place entirely online.
Click here to learn more.
Are you under age 25 and struggling to find or maintain reliable housing? Your voice matters! To take the Youth REACH MD survey, contact your
McKinney-Vento Liaison
, your
Continuum of Care
, or
email Liz Hoey
.

Every night in America, thousands of youth are living in cars, vacant buildings or couch surfing with family or friends. We don't typically see them on the streets or in shelters. They are often doing their best to go to work or school each day, but they lack a safe, stable place to call home. The reasons are varied – some have left abusive situations, others may have left the foster care or juvenile justice systems with nowhere to go, still others were rejected by their families for who they are or their families were just no longer able to support them because of their own challenges in meeting their basic needs.
Experts agree there is a need for a coordinated and consistent approach to better understand and address youth homelessness. One of the challenges in addressing youth homelessness or housing instability is knowing how many youth and young adults are experiencing homelessness, what their experiences are like, and what are the supportive services that they need.
Youth REACH MD (Reach out, Engage, Assist, and Count to end Homelessness) is an effort to begin to address youth homelessness in Maryland by obtaining information on the number, characteristics, and needs of youth experiencing homelessness or housing instability to help inform efforts to end and prevent youth homelessness.
Learn more about Youth REACH MD
.