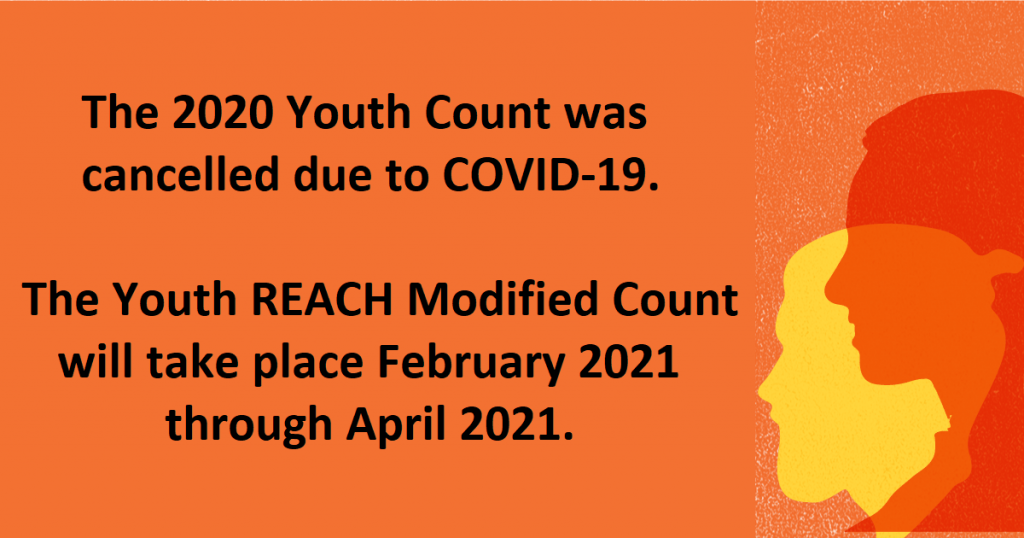 Due to the COVID-19 pandemic, the Youth REACH Maryland Leadership Team postponed the 2020 Youth Count, which was previously scheduled for March 1 through April 12, 2020. We have worked with our state and local partners to create a modified count which will take place from February 2021 to May 2021.
Unlike other years, which would typically include in-person surveying during street counts, service-provider counts, and school counts, the 2021 Modified Youth Count will be online-only to ensure everyone's health and safety are protected. This year, we will be focusing on online surveying administered through a link emailed directly to young people by community based homeless service providers and McKinney Vento Liaisons in the schools. The survey is available in Spanish and English and takes about 10 minutes to complete. Youth will receive a $10 electronic gift card via email for participating in the survey.
If you have any questions or concerns, please email Carrie Gould-Kabler.